The Fire Marshal acts as a liaison with the Fire Company and other emergency services agencies. The Fire Marshal also coordinates fire prevention pre-planning with the Building Inspector for new buildings and changes of use, and facilitates investigative responses by the County Fire Marshal's office for fire incidents in the Borough. Scott also serves as the Borough Code Enforcement Officer. In that role, he inspects properties for compliance with the Borough's Code of Ordinances and enforces all non-traffic, non-criminal provisions of the Code.
Fire Marshal's Office
215-345-4140
Borough Hall, 10 Doyle Street Doylestown, PA 18901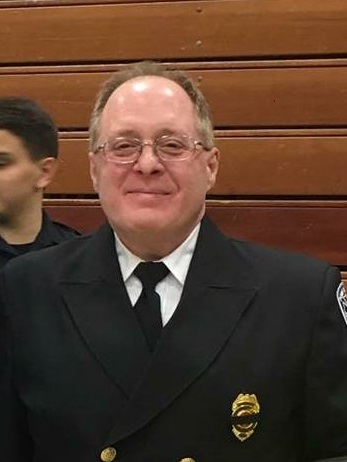 Scott Fleischer
Borough Fire Marshal, Emergency Management Coordinator, Code Enforcement Officer
Scott is a life member with the Point Pleasant Fire Company, where he has served as Fire Chief since 2003. He has previously served as Fire Marshal, Deputy Fire Marshal, Emergency Management Coordinator, and Code Enforcement Officer for several towns in Bucks and Montgomery Counties. Scott is a certified Fire Investigator and inspector and has many building and code certifications. Scott has also attended training at the National Fire Academy including Fire/Arson investigator and Fire Inspection Principles.
Originally from Bensalem, PA, Scott resides in Plumstead Township with his wife, Cindy, and three children. He enjoys many outdoor activities such gardening and walking his Australian Shepherd, Holly.