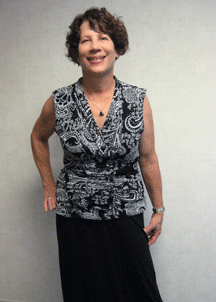 Ward 1
[email protected]
215-230-8519
Facebook: Wendy Margolis for Borough Council
---
Wendy Margolis has been a resident of the Maplewood section of Doylestown Borough since 1993. She was appointed to fill a vacancy on Borough Council in March 2013, subsequently won a special election in November 2013, and was reelected for four-year terms in 2015 and 2019. Prior to joining Council, she served the community as a Board member of the County Theater. She also served on the Board of Bucks County Audubon Society and as president of Bucks County Birders. She is a volunteer with the Maplewood Gardeners, who maintain the neighborhood's entrance garden.
Ms. Margolis has served on every committee of Borough Council. She is chair of the Environment and Recreation Committee, working closely with the Borough's Environmental Advisory Council. She has been a strong advocate for increased recycling in the Borough and at its many events, as well as the use of native plants, wildlife habitats, meadows, and environmentally responsible stewardship of the Borough's parks and streetscapes. She has been a leader in the community dialogue about the new park at Broad Street and the reduction of single-use plastics. Ms. Margolis is the Council's representative on the Doylestown Township Bike and Hike Committee.
Ms. Margolis retired from a 30-year career as a communications director and is currently the chief marketing and administration officer at Indigenous Ingenuities LLC, a Doylestown-based sustainable landscaping company. Her own garden is a certified wildlife habitat that has been featured on the Bucks Farm and Garden "Designed for Nature" Garden Tour.