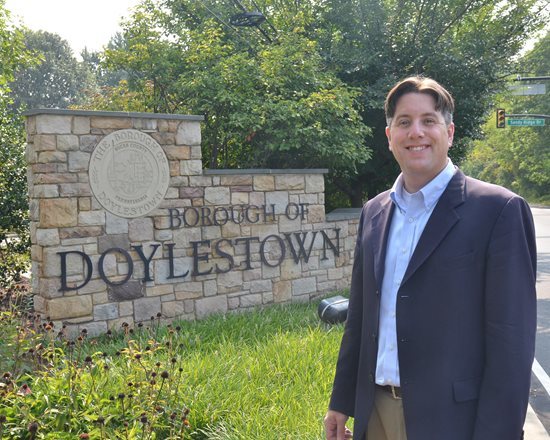 Ward 2 Timothy P. Brennan, Esquire [email protected]
Tim Brennan is a graduate Ursinus College, where he received his Bachelor of Arts with a double major in English and Politics and a double minor in International Relation and American Studies. During this period he completed two United States Congressional Internships.
Mr. Brennan is also a graduate of Widener University School of Law, where he was a leadership scholar, served as a member of the Law Review and graduated cum laude. He received the 2003 Widener Law Journal Outstanding Student Article Award and a special certification in law and government, requiring the study of local government and legislation. He also studied international law at Trinity College in Dublin, Ireland and Charles University in Prague, Czech Republic.
Mr. Brennan is the founder of Brennan Law Offices and represents clients throughout the Commonwealth. He focuses on workers' compensation, personal injury, real estate, business and civil litigation and municipal law. He is a member of both the PA and NJ Bar.
Mr. Brennan has previously served as an attorney for a large defense firm and worked for the Pennsylvania Governor's Office of General Counsel, representing the Department of Transportation. He has been a municipal solicitor for over a decade. He volunteers for a number of charitable, legal, political, religious and community organizations and has served as an Adjunct Professor of politics.
He has been published several times, has argued before Pennsylvania's appellate courts and has lectured at the Dickinson School of Law, for the Pennsylvania Bar Institute and in conjunction with the National Bowl Game (organized to help DIII athletes become professional football players). He has served as a guest speaker and commentator on BBC World News and WFMZ Channel 69. He was selected several times for the Rising Stars list by Pennsylvania Super Lawyers® and has was featured in Philadelphia magazine. He was also named to the "Top One Percent" of Attorneys by the National Association of Distinguished Council. He was appointed as a Senior Hearing Panel Member for the Disciplinary Board of the Supreme Court of Pennsylvania.